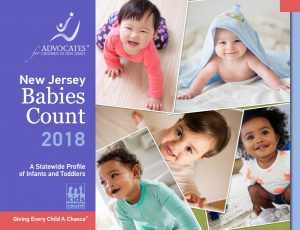 For the first time ever ACNJ released a New Jersey Babies Count report that breaks down the data on child well-being to focus on children under age 3, tracking how well infants and toddlers are doing, who they are and the challenges they face.
Dr. Arturo Brito, Executive Director of The Nicholson Foundation, in his keynote, spoke about the science behind why we need to invest in the first few years of a child's life.
Read Cecilia Zalkind's reflection on why making Babies Count is monumental.
In the news:
Want to make a difference for babies in New Jersey? Join the campaign to help make babies a higher state priority.