The first few years lay the foundation for the rest of a child's life. A baby's brain grows faster during these years than any other time, reaching 85 percent of their adult size by age 3. The lessons young children learn from their environments have a lifelong impact, affecting everything from life expectancy to earning potential.
It's because of this incredible time of growth and discovery that ACNJ is calling for state leaders to do more for our children right from the start. The Think Babies campaign is designed to bring attention to the many issues that affect what babies and families need to thrive. Key campaign priorities include: quality, affordable child care; time for parents to bond with their babies; healthy emotional development; and strong physical health and nutrition.
Join us for our first event: Strolling Thunder New Jersey – an opportunity to rally for babies and let state leaders in Trenton know they need to make infants and toddlers a priority.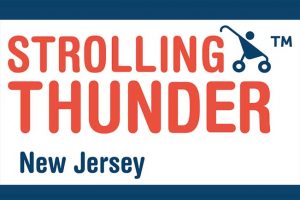 Sign up if you are interested in attending.
Want to help make this event a success by organizing a large group or help publicize? Sign up to be a partner.