Posted on October 20, 2017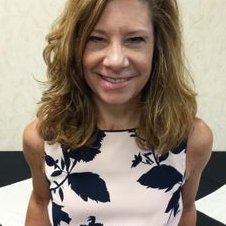 Do you provide child care for infants?  I asked this question hundreds of times as I called child care centers throughout New Jersey as part of a statewide study on the availability of center-based care for infants and toddlers. This is the same question asked by new parents everyday as they prepare to return to the workforce.  As I called center after center, memories of finding child care for my own children came rushing back. I remembered the sleepless nights before returning to work, wondering how I could ever find someone that I trusted, someone that would be able to provide a safe, warm and stimulating environment for my baby while I was at work.  I recalled the numerous phone calls and visits to child care centers, the endless probing of other parents for recommendations, and the constant worry of making the right decision. I was lucky. I had options; I was able to find child care that worked for my family. However, for far too many New Jersey families, this is not the case.
Having access to options for child care that best suits a family's needs is vital for supporting working parents. These options should include a robust supply of safe and reliable high-quality licensed child care programs that also serve as a rich early learning environment, since the first three years of a baby's life is most critical in laying the foundation for healthy development and later success in school and life.  However, as Advocates for Children of New Jersey's (ACNJ) recent report, No Room for Babies: Center-based Infant-Toddler Child Care in Short Supply, reveals, the supply of infant-toddler child care in licensed facilities is limited throughout the state and in some communities – practically non-existent. This leaves many working parents scrambling to find care, often making piecemeal accommodations for lack of available choices. Even when center-based care is available, many families find the high cost of infant care does not fit into their budget. For these families, affordability becomes the determining factor in deciding who will care for their baby. This is especially true for families that receive a child care subsidy. Each year, New Jersey provides subsidies to help offset the cost of child care for approximately 80,000 children from low-income families, enabling parents to participate in the workforce. The infant subsidy rate of $32.12 per day or just $4.00 an hour per baby, has not been increased in nearly a decade and covers only a small fraction of what it really costs to provide high-quality care.
Finding a provider nearby that has space and will accept the subsidy is becoming increasingly difficult. The reimbursements are often too low to meet even their basic expenses – staff, rent and utilities. Centers, already struggling to cover the rising operational costs, are forced to limit the number of babies they can accept. Other times, in order to cover costs, centers charge the difference between what the subsidy covers and the actual tuition rate, making it unaffordable for the families who need it the most.
The Child Care and Development Block Grant Act (CCDBG) of 2014, which largely funds the subsidy system, marked a critical step in strengthening the quality of child care, improving the health and safety of children in child care settings, and making it easier for parents to get and keep the child care assistance they need. Parental choice, equal access and quality are the cornerstones of this grant, and as such, states must "ensure equal access for eligible children to child care services that are comparable to child care services in the State that are provided to children whose parents are not eligible to receive assistance." Equal access cannot happen without an increase in funding for child care subsidies to bring the rates up to 2017 costs, as well as a system that provides higher subsidy rates for higher quality. In fact, the federal government will not fully approve New Jersey's CCDBG plan until the state addresses the low subsidy reimbursement rates. As a first step, ACNJ recommends that New Jersey starts by providing funds to correct the current inequitable rate structure for infants to reflect the higher cost of providing child care for babies.
Child care is one of six key issues ACNJ is highlighting as part of its #NJVotes4Kids Campaign. Help raise awareness by sharing the infographic below. Let legislative and gubernatorial candidates know they need to make this issue a priority.
Share our infographic: