Posted on December 1, 2015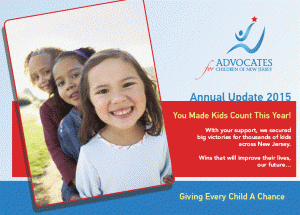 2015 was an extraordinary year for child advocacy in New Jersey! And we could not do it without the help of our many supporters. Thank you for trusting in our work and for your donations in 2015.
Read about the accomplishments achieved for thousands of NJ children in the annual update.