Urge your legislators in the House and the Assembly to vote YES - YES to legislation that will:
bring long-awaited relief to parents, who need child care for their babies, so that they can return to work;
help providers struggling to find staff to care for infants and toddlers that need care; and
will be key to New Jersey's economic recovery.
Send a message today!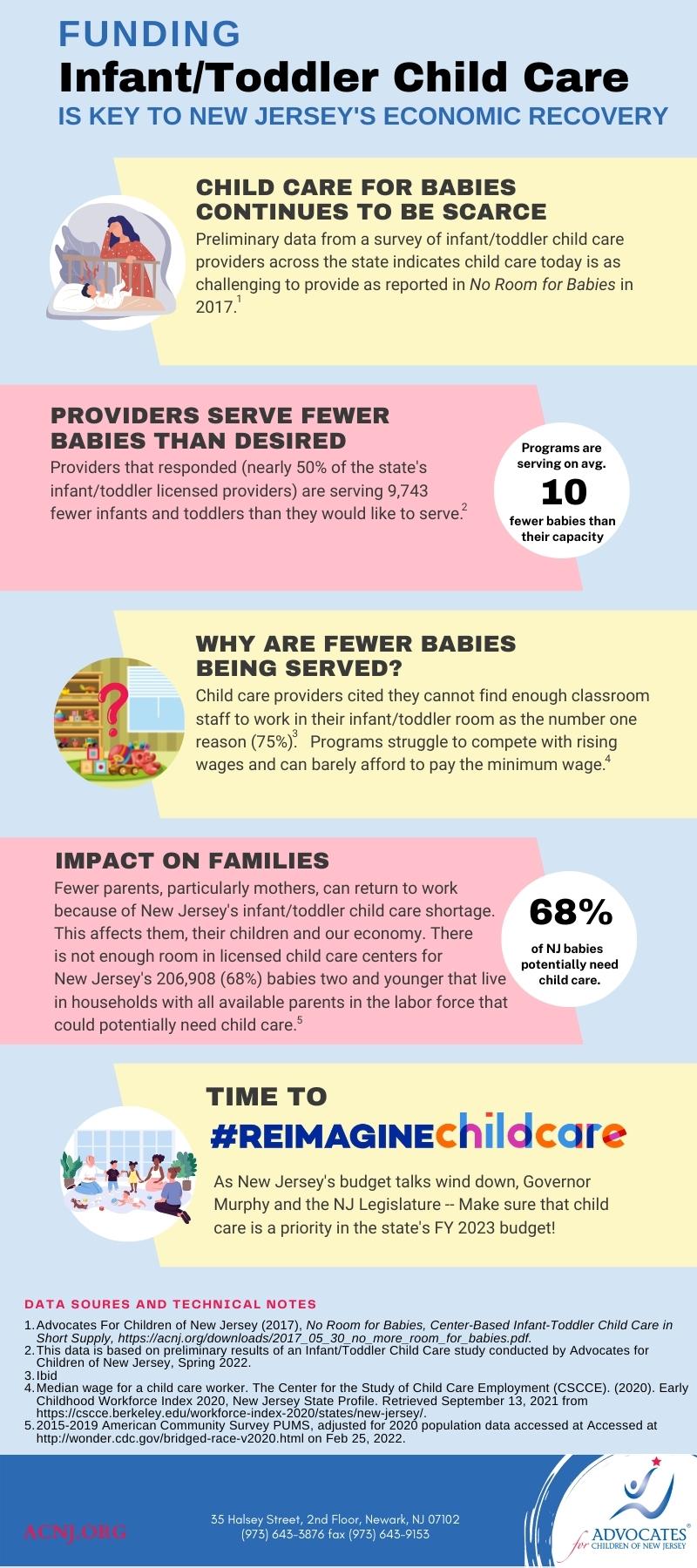 GREAT NEWS. The Thriving by Three Act has passed! 
Thank you Governor and New Jersey Legislators for making babies a state priority.