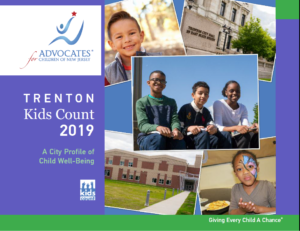 In the face of pervasive poverty, fewer Trenton infants and toddlers have elevated blood lead levels, more children are enrolled in preschool and the city's high school graduation rate has improved significantly, according to Trenton Kids Count 2019: A City Profile of Child Well-Being, released today.
However, substantial disparities in education and health outcomes persist, threatening a child's ability to thrive and succeed. Read more

Join us for our Trenton Community Conversations!
Trenton parents, community members, city leaders and advocates are invited to participate in a series of community forums to help the City's children. Register by clicking the links below.<