Posted on February 5, 2016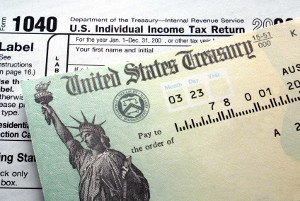 Who is eligible for the New Jersey Earned Income Tax Credit (NJ EITC)?
Persons that worked in 2015 with an earned income below the $20,000 filing threshoold for a family or $10,000 for a single person may be eligible to receive an EITC.
An individual that is eligible and files for a Federal Earned Income Tax Credit can also receive the NJ EITC.
Learn more about criteria to apply for EITC.
What is the credit amount for 2015 tax season?
This year, the NJ EITC amount is equal to 30 percent of the Federal Earned Income Tax Credit. Someone receiving a Federal EITC of $4,000 would receive a $1,200 NJ EITC.
Some individuals may qualify for free tax preparation.  Click here to learn more.