Posted on September 15, 2023
Attention Child Care Programs and Working Families!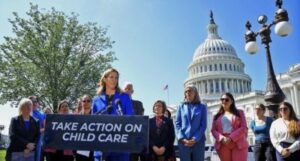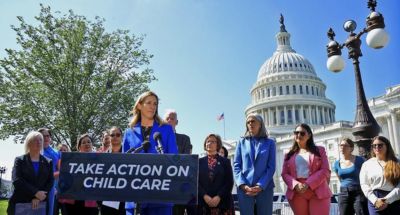 On September 13th, Congresswoman Mikie Sherrill (NJ-11), along with other members of the House and Senate, introduced the Child Care Stabilization Act, which will extend significant federal grants to child care programs in New Jersey and throughout the United States. The legislation guarantees that these programs - essential to working families and the economy- do not experience the devastating effect of a looming "funding cliff" when the federal COVID funding expires at the end of September.
A recent report by the Century Foundation estimates that in New Jersey, more than 1,300 child care centers might close, impacting more than 100,000 children who need care and New Jersey parents could lose $378.5 million in earnings.
This just cannot happen.
Urge your members of Congress in both the House and the Senate to support working families and their children by becoming a co-sponsor the Child Care Stabilization Act.
Don't hesitate—the end of the month is fast approaching!