Posted on December 10, 2015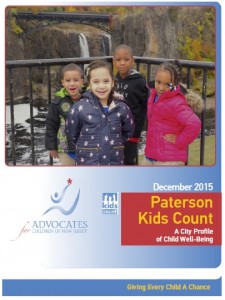 More Paterson students are starting their school day with the nutrition they need to concentrate and learn, while fewer of the city's children lack health insurance, improving the chances they will receive regular medical care that can prevent serious illness, according to this second Kids Count report.
The city also made some progress in improving the number of 3rd graders who are reading on target, although more work remains in this area.
Despite these gains, the majority of Paterson children live in poor or low-income families that struggle to meet their children's basic needs and many struggle with health problems that can impede their chances for school success.