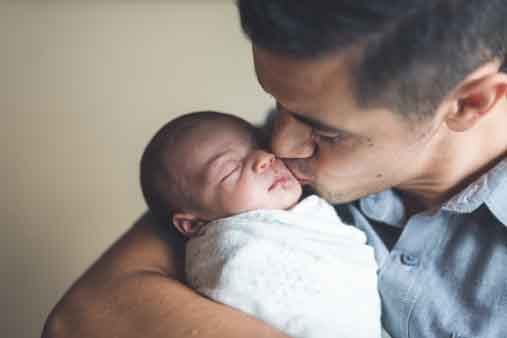 Within a year, every New Jersey parent welcoming a newborn into their home will have the opportunity to receive at least one home visit from a nurse within two weeks of their child's birth at no expense. This is thanks to new legislation sponsored by Senators Ruiz and Vitale, and Assemblywomen Speight and Huttle.
New Jersey is only the second state in the country to offer a voluntary home visiting program for all parents of newborns. Oregon passed similar legislation in 2019. Creating an infrastructure for a universal home visiting system was one of the key goals in ACNJ's 2020 Unlocking Potential prenatal-to-three plan.
According to ACNJ President and CEO Cecilia Zalkind, "I think back to when I was a new mother and had a community nurse come out, it was very helpful. It really is to see how the family is doing, to offer assistance and to give the parents some assurance that the baby is doing well."
A universally offered home visiting program for all families will allow new parents to access individualized advice, expertise and support to ensure both parent and child get off to the right start. During such visits, home visitors can assess the health of both the newborn and parent and identify potential health concerns and connect them to appropriate services, provide valuable parenting information and link families with available community services. This strength-based approach to supporting all families will address the period-of-time between the birth of the newborn and the mother's first visit to the obstetrician at six weeks. Such a proactive approach to supporting new families will reduce potential maternal and infant issues that may arise during this extended period. This legislation is the beginning of a pathway forward that connects every caregiver and child to the healthy future that they deserve.
The Universal Home Visiting Program legislation passed unanimously through both the Senate and Assembly on June 24th and was signed into state law on July 29th. The program will be housed within the NJ Department of Children and Families.