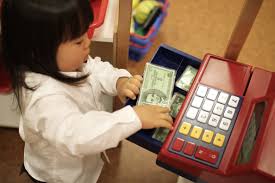 Budget negotiations between Governor Murphy and state legislative leaders went down to the wire this weekend,  but there was always plenty of agreement when it came to issues affecting kids and families.
New Jersey's $36.5 billion FY 2019 budget includes:
An increase in direct state aid to public schools, totaling $348 million. Governor Murphy also agreed to significant changes in how New Jersey funds our public schools;
An increase in funding to support existing preschools and expand our nationally recognized program to other communities, totaling $83 million, including:

$25 million to support additional districts that wish to expand preschool;
$25 million of continued funding for the 26 school districts that began expanding preschool in the 2017-18 school year; and
 $33 million of additional funds to the 31 former Abbott districts and 4 additional districts that have provided preschool for nearly 10 years;

An additional $27.2 million to increase the Earned Income Tax Credit (EITC) to help low-income families;
An inclusion of a child care and dependent tax credit, which will provide families earning less than $60,000 financial help to care for their children or another dependent. The projected benefit identified in the Budget in Brief was $12 million;
An additional $250,000 for the Nourishing Young Minds Fund, which will be used by the Department of Agriculture to fund child food and nutrition programs throughout the state;
An additional $3.75 million to increase the cash payments of Work First New Jersey families by an additional $10 per month; and
An additional $1.1 million to cover the costs of removing the Work First New Jersey "family cap" and increase the level of family assistance resulting from an additional child being born to a family.
Even though the new budget includes plenty of good news, funding to increase access to quality child care for low-income families is again absent from this budget.  This is the 10th state budget with no funding increase for child care subsidies that help low-income families pay for child care for babies, resulting in child care providers not being able to afford to take care of babies and parents struggling to find care for their little ones.
A state budget that reflects the needs of working families must address access to quality child care, so that parents can go to work knowing their children are safe and in nurturing environments. Though there are many positive highlights in this budget, it leaves a critical need for low-income working families unaddressed.
ACNJ will continue to monitor budget updates and will keep you apprised as information becomes available.