Posted on November 2, 2018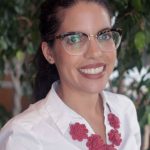 Recently, ACNJ policy counsel Peter Chen and I had the opportunity to speak to the Paterson Alliance—a coalition of non-profits focused on the city of Paterson—about the importance of the upcoming 2020 Census. We were impressed by the enthusiasm and eagerness of the audience to spread the word about the Census and to ensure that all are counted.
Notably, Paterson is taking a proactive approach to this work, forming their own complete count committee this past summer. Complete count committees are state or municipal entities created with the goal of encouraging residents to fully participate in the decennial count.
Paterson is home to a wide range of hard-to-count communities, such as immigrant groups, young children under the age of 5, people of color and non-native English speakers. These groups may not understand the purpose of the Census, may be reluctant to share personal information with the federal government or may live in non-traditional dwelling arrangements—making it difficult for the U.S. Census Bureau to reach them. In Paterson, a complete count committee is crucial in determining the type of outreach needed to ensure full Census participation. Local, municipal complete count committees are useful because they are better able to assess the unique messages and strategies needed to convince residents to complete their Census forms. They are also better equipped to identify who within the community is trusted to relay these messages.
On August 24th, New Jersey passed legislation to establish its own statewide complete count commission, asking a number of elected officials, advocacy organizations, and business representatives to develop outreach strategies regarding the Census. State efforts may be just beginning, but this shouldn't preclude other localities from creating their own groups dedicated to a complete count. Paterson is a strong example—other cities can and should get involved too. April 1, 2020, Census Day, may feel like ages away, but the sooner planning and outreach begins, the better.
Here are some ways organizations and municipalities can start right now to prepare:
Assess the need. Do you live or work in a hard-to-count community? Resources, such as these fact sheets created by ACNJ and these interactive maps, allow you to identify particular areas of the state where a complete count may be difficult.
Become a Census partner. Census partners receive the most current information and resources from the U.S. Census Bureau. Learn how you can partner.
Form a local complete count committee. You know your community best. A complete count committee based in your town or city can leverage its community knowledge to tailor outreach strategies to specific populations. The U.S. Census Bureau offers these resources to help get the effort started.
Organizations within Paterson already had ideas about how best to reach hard-to-count groups—such as at places of worship, schools and grocery stores. They inquired about materials in a myriad of foreign languages from Turkish to Spanish. All of this planning and inquiry will have far-reaching effects in bringing Paterson closer to a complete count of its residents in 2020.