Posted on November 15, 2017
You are invited to celebrate with ACNJ!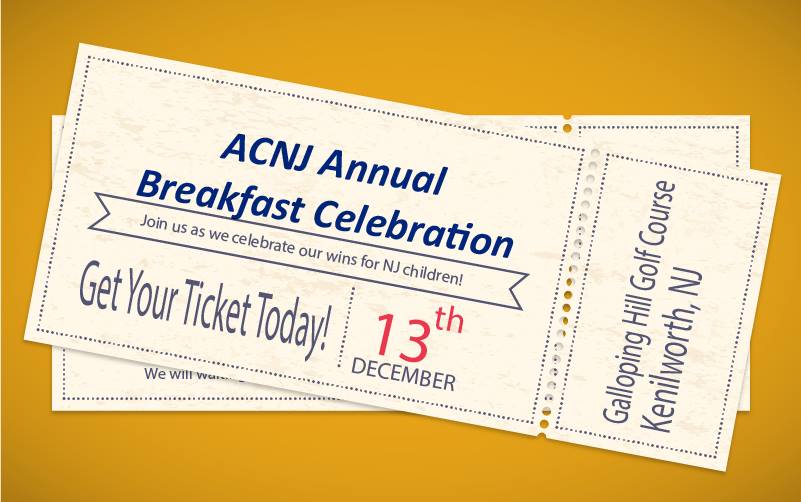 8:30 a.m. – 10:00 a.m.
The Clubhouse at Galloping Hill
Kenilworth, NJ
Reserve your seat today.
Year after year, ACNJ truly makes a difference in the lives of New Jersey children. In 2017 alone, ACNJ's efforts came to fruition when $25 million was included in the State budget to expand preschool to more of New Jersey's 3- and 4-year-olds.
For nearly 40 years, ACNJ has been doing such work to give every child a chance to grow up safe, healthy, and educated. Clearly, ACNJ can deliver for New Jersey children.
Join ACNJ at our 2nd Annual Breakfast on December 13 to celebrate our successes and strengthen our efforts on behalf of New Jersey's Children. There is still much to be done. We hope to see you on