Posted on August 28, 2018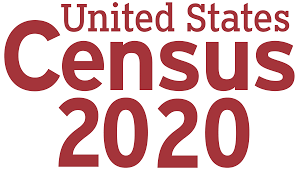 Advocates for Children of New Jersey (ACNJ) thanks Governor Murphy and the New Jersey Legislature for passing a new law to create a Census Complete Count Commission. The 2020 Census must include an accurate count of all New Jersey residents, including its youngest children, and S2730/A4208 takes the first step towards capturing the data successfully. The state-level count commission will be tasked with developing outreach strategies and coordinating state services to ensure a complete count of all New Jersey residents.
Find the hard-to-count areas where you live.
For legislative and Congressional district maps, check out the Fund for New Jersey's site: http://fundfornj.org/census
For an interactive map of the whole country, check out the national Hard-to-Count map, sponsored by the CUNY Center for Urban Research.:
ACNJ would like to thank the law's sponsors, Sen. Ronald Rice (D-Essex), Asw. Mila Jasey (D-Essex), Asw. Yvonne Lopez (D-Middlesex) and Asw. Shavonda Sumter (D-Passaic), for their advocacy on this issue.
The full U.S. Census, which takes place every ten years, is used to decide how much money goes to many federal and state programs, including those directly affecting children. An accurate count ensures that help goes where it is needed. The Census also determines how much representation New Jersey gets in Congress and helps businesses and governments plan based on where people live. Unfortunately, some areas of the state are at high risk for being undercounted.
See which Congressional and state legislative districts are at highest risk here.
Additionally, some groups with the highest need for these programs are also the most difficult to count. Racial and ethnic minority groups, recent immigrants, renters and children under age 5 are often at higher risk of not being counted. ACNJ is committed to ensuring an accurate count of all children in the state. New Jersey's kids are counting on getting every resident counted in 2020.