In this sixth year of Strolling Thunder New Jersey, parents will raise their voices for what babies and their families need to thrive. During the months of April and May parents will meet with their legislative representatives engaging in virtual conversations about raising young children as well as the programs and policies they need to support their baby's healthy development.
It has been exciting to work with parents who raised their voices for their babies and families, equipping them with training and support to prepare for their meetings.
Using social media we will help elevate the needs of babies and their families to bring attention to the challenges families are facing. Stay tuned to our legislative meetings and help share.
Meet Destiney and Joseph, New Jersey's 2022 National Strolling Thunder Family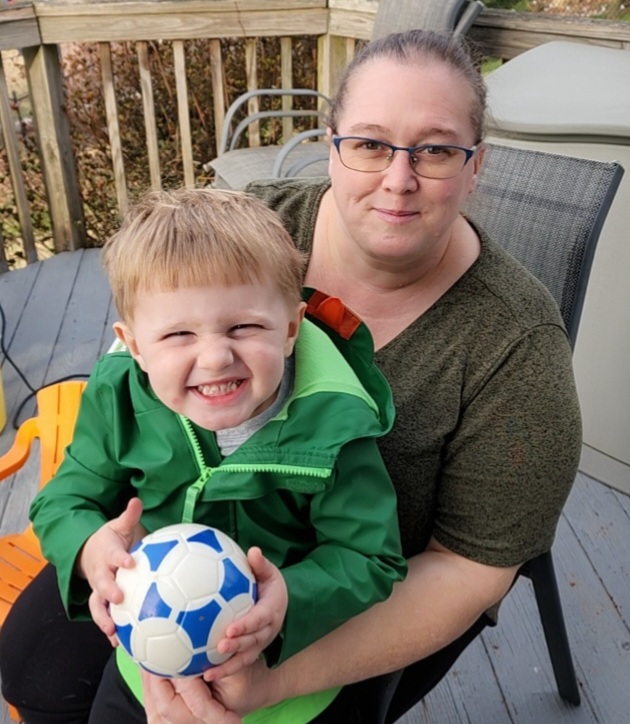 Destiney and Joseph, met with the offices of Congressman Pallone and Senator Menendez to Think Babies and Act! Destiney shared her experience as an infant/toddler child care teacher and a mother of a toddler in child care. She discussed the need for strengthened paid family leave policies so parents can bond with their child after birth, the need for greater compensation for child care teachers, and also for child care to be more affordable to families.

This is her story.
"I consider myself one of the luckier ones. As an infant and toddler teacher, I was able to secure a spot for my son, Joseph, to attend a quality child care center. I didn't have to put him on a waitlist and hope that he was able to get in before I returned to work. I also receive a 50% discount since my son attends where I work. But even with all of this, affording child care is still a struggle and paying for it takes up a large portion of my salary each month. Without this high cost, we wouldn't have to split our bills as much and would have much more financial flexibility. As a early learning teacher, it's a struggle to be able to stay in this field. I love working with children which is the reason why I'm still here but it's hard when we do so much for such little pay. The child care system is broken.
We need your help. Families with children are drowning due insufficient help."
Destiney and Joseph's policy ask:
"I urge you to ensure any reconciliation package includes sustained, robust funding for child care to help support a stronger, more equitable child care system for working families like mine."