On Wednesday, June 27th, 6-8pm,  ACNJ staff attorney Nina Peckman, Esq. will be one of the panelists at the program, Discipline in Public Charter Schools, held by The Education and Health Law Clinic at Rutgers Law School.
Other panelists include: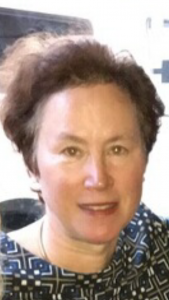 • Elizabeth Athos, Esq., Senior Attorney, Education Law Center
• Tyler Brewster, Co-Founder of Peer Connect
• Deanna Christian, Esq., Staff Attorney & Clinical Law Fellow, H.E.A.L. Collaborative, Education & Health Law Clinic, Rutgers Law School
• Esther Canty-Barnes, Director and Clinical Prof. of Law, Education & Health Law Clinic (Moderator)
The panelists will discuss school discipline for children in the general education setting and for children with disabilities; explore disciplinary practices and policies in some charter schools; and encourage parents to advocate for alternative approaches that help build community and keep children in school.
You can find more information about the event here.