Posted on February 24, 2022
Newark Kids Count 2022 Release happening today March 22, 2022. Login begins at 9:15 am. If you registered used the link that was sent to you via zoom. If you have not registered, fill out he form below.
Join us on Tuesday, March 22nd, 9:30 AM for the virtual release of our 2022 Newark Kids Count report. We will take a dive into the data surrounding children in the largest city in New Jersey.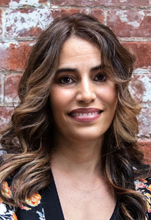 We also have the pleasure to announce that we will be joined by Senator M. Teresa Ruiz (D29), who has been a strong advocate for the wellbeing of children in New Jersey. Following a brief presentation by Health Policy Analyst and Youth Engagement Coordinator Alana Vega, we will welcome a panel of Newark parents and other stakeholders to discuss what this information means for them, including a live Q&A session.