ACNJ is a lead partner in New Jersey's Right from the Start campaign and a proud partner of the national ZERO TO THREE Think Babies campaign to promote enriching early experiences and a strong foundation for development from the start. When we Think Babies, we build a better future for us all. Read about our partners.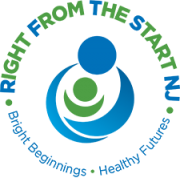 Visit RightFromTheStartNJ.org to learn more about the critical importance of the early years of child development, from birth to three.
ACNJ heard first-hand about the challenges parents of infants-toddlers face when trying to find safe, reliable and affordable quality child care in New Jersey, through a series of focus groups and interviews. Below is a snapshot of what they said. Read the report.
Have your own child care story? Your voice matters and we want to hear from you to continue to make the case for infant and toddler child care needs in NJ. Just provide us some basic details about your experience with child care and someone from our office will call you to get your story. We will never share any information without your consent.
We value your privacy. If you have any questions or would like to speak to someone about your story, email Hannah Korn-Heilner at hkornheilner@acnj.org or call her 973.643.3876 Ext. 216.
[ultimate-slider posts='-1′ slider_type=" category='parent-voices-child-care']