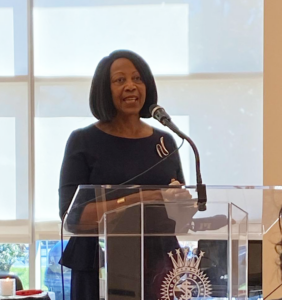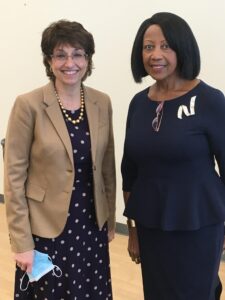 In loving memory of Lieutenant Governor Sheila Oliver, the first Black woman to serve as Speaker of the Assembly and later as New Jersey's first Black woman Lieutenant Governor, the Staff and Board of Trustees of Advocates for Children of New Jersey (ACNJ) join in honoring her remarkable legacy.
Sheila Oliver was a formidable advocate for all children and youth in New Jersey. Her passion and dedication were especially evident in her efforts to improve the lives of children growing up in foster care and to divert young people away from the juvenile justice system. With an unwavering commitment to these vulnerable populations, she tirelessly worked to ensure their well-being and a brighter future.
As a role model for all elected officials, Sheila Oliver embodied the virtues of compassion, empathy, and genuine concern for her constituents. Her approach to public service was characterized by active listening and a sincere desire to help those in need, leaving a lasting impact on the lives of countless individuals.
The loss of Lieutenant Governor Oliver is deeply felt by the people of New Jersey. She was not only a leader but also a true friend to many, and her contributions to the state and its children will be remembered with universal respect and affection.
During this time of sorrow, ACNJ offers its sincere condolences to her family and friends. May they find comfort in knowing that her legacy will continue to live on, inspiring others to follow in her footsteps and continue the vital work she championed.
In celebrating a life well-lived, may we all take inspiration from Lieutenant Governor Sheila Oliver's dedication to the betterment of society and carry her vision forward, striving for a more just and compassionate world for our children and future generations.