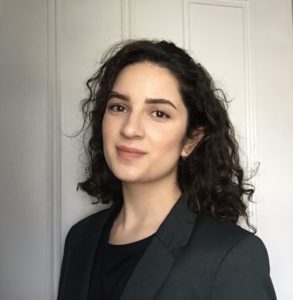 The importance of frequent, ongoing contact between children living in foster care and their parents and siblings cannot be overstated. Quality visits increase the likelihood of parent engagement and a successful reunification. Acknowledging this, the NJ Children in Court Improvement Committee created a visitation bench card with the applicable law and questions to ask at every hearing to ensure that frequent and appropriate visits occur between children living in foster care and their families. You can find a short video explaining the bench card here. In February 2020, the federal Children's Bureau, an office of the federal Administration for Children & Families, issued an information memorandum, which outlined research, best practices and recommendations for quality family time.
COVID-19 has dramatically changed how families interact, since most visits are now occurring remotely. However, the pandemic cannot limit these important interactions if our goal is reunification. On March 27, 2020, Jerry Millner, Acting Director of the Children's Bureau, wrote a letter to child welfare leaders stating that courts should not issue blanket orders reducing or suspending family time during COVID-19 and should hold child welfare agencies "accountable for ensuring that meaningful frequent family time continue." While this task may be daunting, it is possible. And as New Jersey begins to reopen, there should be more opportunities to arrange for in-person family time in parks, backyards and other public spaces. All stakeholders need to think creatively and not accept the status quo as good enough.
The New Jersey Department of Children and Families (DCF) guidance concerning family visits indicated that parent-child and sibling visitation is "important now more than ever to reassure children that their parents and/or siblings are safe, and to maintain and strengthen family bonds and positive attachment during an otherwise uncertain time." The guidance includes a list of age-appropriate activities to help parents and children connect through the screen, and some questions to ask when considering in-person visits. The information shared by DCF, as well as guidance from other organizations including the Children's Bureau visitation resources can be shared with parents and resource parents. We all need to help parents and children make the most of remote visits while we work to arrange more in-person family time. See ACNJ fact sheet for more tips.
Updated as of July 13, 2020 - The New Jersey Department of Children and Families (DCF) has released new guidance regarding in-person family visitation. Read more here.