Posted on October 1, 2021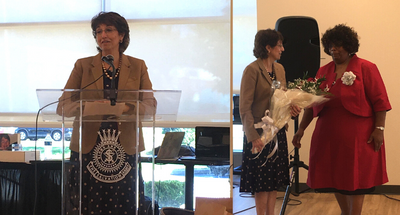 Today, ACNJ senior policy analyst Cynthia Rice was presented with the esteemed Aletha R. Wright, Excellence in EarlyCare and Education Award by the New Jersey Early Care and Education Alliance. Aletha served tirelessly for the benefit of children and families throughout New Jersey and the United States. Her characteristics of leadership, dedication and excellence was recognized by the New Jersey Child Care Advisory Council and now by the New Jersey Early Care and Education Alliance. The award is presented in her memory.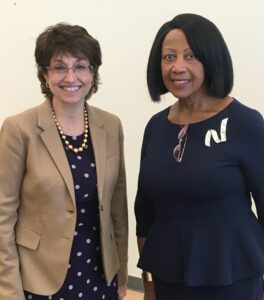 Aletha's journey started during her years working with Head Start and later she became a true advocate for children and families on a local, state and national level. She advanced to the NJ Department of Human Services, Office of Early Childhood Development where she and Edna Ranck worked collaboratively to improve early care programs for New Jersey's children. She was a visionary that provided insight and lifted her voice to improve equity and quality in New Jersey's early care and education system.
Cynthia Rice emulates Aletha's attributes through her advocacy, collaborations with local, state and federal leaders and in her leadership abilities, making a difference in the lives of many throughout her career.