ACNJ's staff is committed to the well-being of children throughout the Garden State, both during working hours and in their free time. Our talented group recognizes the importance of continued advocacy, driving change and encouraging equitable access to supports for all children, regardless of their zip code. Recently, Health Policy Analyst Alana Vega and Staff Attorney Nina Peckman were recognized for their work: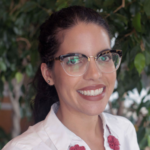 Alana Vega was accepted to the Health Equity Academy In System Transformation for a year-long fellowship with Families USA. She will be joining a group of advocates from across the country to focus on advocacy strategies to advance policies focused on diversifying the healthcare workforce and expanding access to culturally competent behavioral health care. This work will focus on local, state and federal levels. Read more about the program.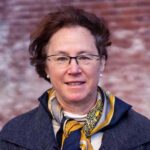 ACNJ is proud of the many achievements among our staff. To get to know everyone more, read our staff bios.