Posted on October 9, 2020
Help Spread the Word About NJ FamilyCare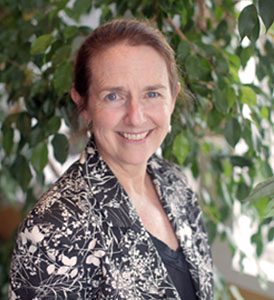 The Georgetown Center for Children and Families released a report today bringing attention to the increase in the number of uninsured children across the county. While the data included in the report is pre-pandemic, their concern is that the uninsured rate will continue to rise as unemployment numbers continue to increase and temporary layoffs due to COVID-19 shut downs become permanent. Data in the report, regarding New Jersey, showed an increase in the child uninsured rate, but it was below the national average. It also shows that the uninsured rate for Hispanic/Latino children under 19 was 6.8 percent compared to New Jersey's overall uninsured rate of 4.3 percent.
According to the report, states that did not expand Medicaid through the Affordable Care Act are falling further behind with respect to covering children, with the uninsured rate for children living in those states at almost double that of children living in states that have expanded Medicaid as of 2019. Thankfully New Jersey elected to adopt the Medicaid expansion under the former Christie administration. This allowed low-income families to seek coverage through NJ FamilyCare, as well as low-income, single childless adults.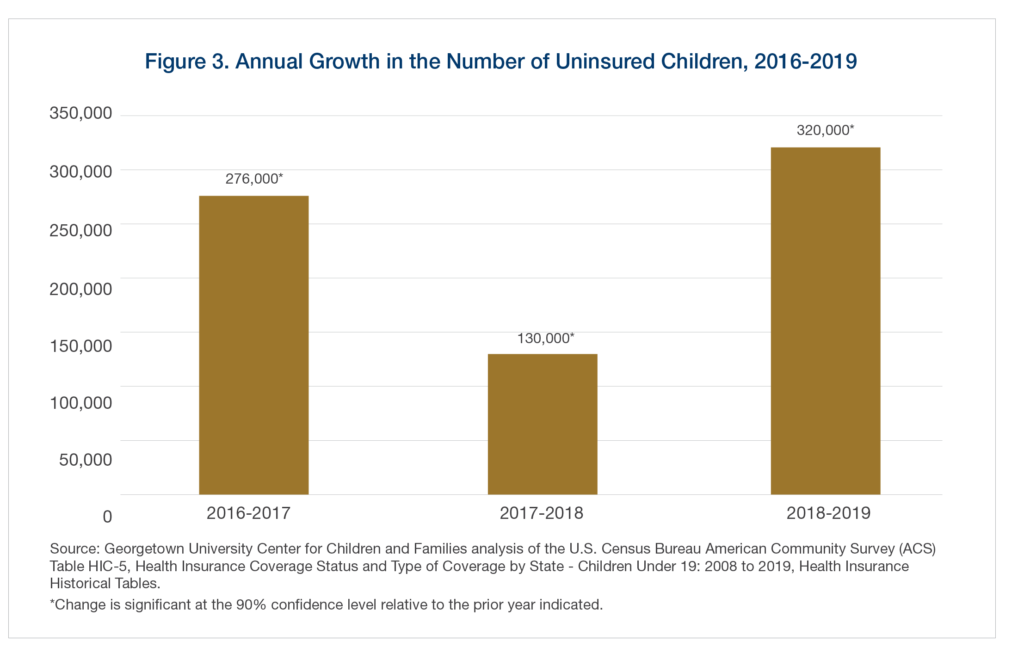 New Jersey, through a bi-partisan public-private partnership significantly reduced its uninsured rate, especially among children. That said, there are still many children in New Jersey who are likely eligible for health insurance but do not receive it. So we all need to remind neighbors, friends and family members who may be losing a job about NJ FamilyCare, New Jersey's affordable public health insurance program for individuals earning up to $1,468 a month or a family of four earning up to $3,013 per month. Visit www.njfamilycare.com for more information and to apply for coverage.
The federal Families First Coronavirus Response Act which provided the state with additional federal Medicaid matching funds for the duration of the public health emergency, required in part, that state not terminate beneficiaries' Medicaid eligibility through the duration of the crisis, except in certain circumstances. As of September 2020, there are 1,853,928 people enrolled in NJ FamilyCare including 827,510 children under age 19, compared to 1,687,984 individuals enrolled as of September 2019, including 777,888 children.
We all know that children who have health coverage receive more consistent preventive care and treatment for any chronic conditions. This avoids expensive emergency room care, saving taxpayer dollars. Getting and keeping kids insured helps our state spend scarce dollars wisely.
When children are healthy, they are more likely to grow and learn. NJ FamilyCare is among the most cost-effective government programs. The state's investment is a partnership with the federal government that brings federal dollars into the state.
You can help. If you know of parents who do not have health insurance, encourage them to either visit the FamilyCare website at www.njfamilycare.org or to call 1-800-701-0710 to find out if they are eligible. The application is available and can be completed online.
Over the past few years the application process has been greatly simplified. Applications are available in more than 15 languages. Please help spread the word! Download NJ FamilyCare flyers to distribute to parents you work with or know.