Posted on January 29, 2021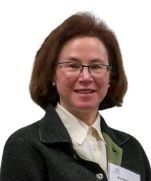 With COVID-19 cases persisting and the vaccination roll-out happening slower than expected, it seems likely that remote instruction, whether full- or part-time, will be a necessity for the remainder of the school year. The education rights of students with disabilities have not changed. Here are a few important tips parents should know during the COVID-19 pandemic:
The New Jersey Department of Education (NJDOE) guidance gives school districts the flexibility in how education laws are implemented during the pandemic, but districts should work collaboratively with parents and can use creative ways to implement education plans.

All children should have a working tablet or Chromebook, internet access and IT support, when needed. 

Parents are entitled to supports to help their children during remote instruction.

Parents who do not speak English well are entitled to bilingual supports to help their children, such as translated instructions, notices, letters and interpretation services.

Children who are English language learners (ELL) are entitled to and must receive the bilingual education services that they need to learn. During remote learning, this could include access to an English as a Second Language (ESL) or bilingual teacher co-teaching with a classroom teacher, video demonstrations of classroom skills and related services skills, and phone calls to the student and parent with translation services. 

Children with disabilities who have or are entitled to a 504 plan or an Individualized Education Plan (IEP) should still be receiving child study team evaluations and all IEP services such as individual instruction, small group instruction, individual aide, and all school-based therapies.
Students who did not receive services that are written in their IEPs or 504 Plans, or who did not receive the education services they are entitled to, are eligible for compensatory education services - services that school districts must provide to students with disabilities to make up for any education services not provided. Parents have two years from the date that they became aware of an education law violation to file for due process regarding compensatory services.
Parents and caregivers can take steps now to help their child learn this year, as well as to advocate for compensatory education services.
"There is no substitute for a parent who advocates strongly for their child."
If the teacher and case manager do not respond, parents should contact a school administrator, such as the director of special education and principal.

Parents should always make their requests and complaints in writing (email/texts/letters) and should keep dated copies.

  

If the school administrator does not help correct the problem, a parent should consider speaking to an attorney or non-attorney advocate who can speak on the parent's behalf and discuss advocacy options such as negotiating agreements at school meetings, state mediation or filing for a due process administrative hearing.

Parents should document a child's progress or lack of progress as well as learning issues related to remote/hybrid learning to share with school staff. This information can demonstrate the need to add or change services in the child's current program. This information can also support a request for compensatory education services that a parent may seek now or in the future when schools reopen. Examples of what to document include: 
agreed-upon services were not provided, 

child lacked a working computer or had technology issues, 

absence of necessary individual aide or instruction, 

refusals to log onto class, 

attendance and discipline issues, 

absence of necessary emotional, social and behavioral supports, and

samples of homework, classwork, quizzes and tests.  
For more detailed information, including guides and fact sheets about education rights, visit ACNJ's Kidlaw Resource Center. You may also contact Nina Peckman, Staff Attorney, at npeckman@acnj.org or call 973-643-3876, ext. 226 for education advocacy needs.