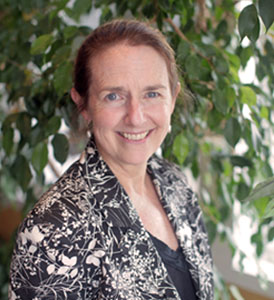 Mary Coogan, Esq.
ACNJ Pres/CEO

ACNJ: One Mission, Many Faces
On March 29th, ACNJ staff and board hosted a celebration for ACNJ former president Cecilia Zalkind, acknowledging her nearly four decades of advocacy on behalf of children and families. Ceil certainly felt the love in the room, as stories were shared by staff, board, funders, and family. It was a memorable event that raised $65,000 to establish the Cecilia Zalkind Parent Advocacy Fellowship. Click here to donate to the fellowship. 
As Ceil spoke at her retirement celebration, ACNJ is not just about one person, but a reflection of all the committed individuals – our strong partners, community advocates, parents and the amazing staff and board that help shape and advance our wins for children. As the new president and CEO, I am excited to lead the  efforts to continue our mission of ensuring all children have the opportunity to grow up safe, healthy, and educated. 
ACNJ staff is working hard to accomplish ACNJ's mission:
Winifred Smith-Jenkins

has joined our staff as our new Director of Early Learning Policy and Advocacy in March. Winifred brings

a wealth of knowledge and experience to her role, including over two decades of managing three successful family-owned child care programs, building relationships, managing construction, and engaging in community service initiatives. Her expertise in child care and early learning complements our current efforts and will prove invaluable in guiding our policy work and overall operations.

Senior Policy Analyst Cynthia Rice is

leading our budget advocacy and legislative work,

focused on addressing New Jersey's child care staffing crisis and continuing to expand preschool. 

Policy Analyst Diane Dellanno finished her analysis of our statewide survey of child care centers with the report,

Still No Room for Babies: Child Care Staffing Crisis Impacts Supply of Infant-Toddler Child Care

.

The survey documents a widespread shortage of infant and toddler child care in our state. 

Aaliyah Roulhac is heading up our

Reimagine Child Care Campaign

. Q

uality child care is the foundation of success for our children, and for the state of New Jersey. We envision a future where every family has the option of affordable, quality care, and where providers have the training and resources they need to provide it.

J

oin the movement.

Kids Count Coordinator Alena Siddiqui is gearing up to release our

New Jersey County Pocket Guide 2023

in May, which includes data

on the impact of COVID-19 on New Jersey children and families. We are looking for venues to bring people together to review and talk about the data. If your organization would like to co-sponsor a data conversation with us, please contact me at

mcoogan@acnj.org

.

And finally, Development Director Steve Clayton is planning our second annual ACNJ Race for Kids, to be held in September. Stay tuned for details.
Clearly ACNJ staff is busy. Updates are regularly posted to the ACNJ website. All of our work on behalf of children and families happens because of your support and partnership!
Warmly,
Mary Coogan
ACNJ Pres/CEO