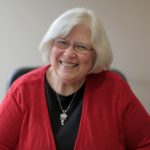 Yesterday was a historic day for children. President Biden signed into law the American Rescue Plan, a $1.9 trillion COVID-19 stimulus package, that contains unprecedented funding for kids and families, including a substantial increase in the child tax credit. And it was your advocacy efforts, raising your voice for the needs of our youngest residents, that helped to shape this piece of legislation.
Though the past Child Tax Credit has been a focus of both Republicans and Democrats to reduce child poverty and assist families, this new legislation makes dramatic changes that will benefit almost all families with children nationally. The new law fundamentally changes the way the federal government envisions direct aid to families with children and could dramatically cut child poverty by more than 30 percent.
Highlights in the new law include:
Historic Child Tax Credit expansion allowing credits of $3,600 for each child under age 6 and $3,000 for each child ages 6 to 17 to almost all families, a change which would benefit roughly 1.6 million kids in New Jersey and lift tens of thousands out of poverty.
$39 billion in emergency child care relief nationwide. If you'd like to learn more, remember to sign up for ACNJ's child care funding webinar.
$130 billion in K-12 education funding, including an estimated $2.7 billion for New Jersey K-12 schools.
$3 billion in additional funding for the Individuals with Disabilities Education Act, including $2.58 billion for special education, $200 million for preschool special education, and $250 million for early intervention for infants and toddlers.
A 15 percent increase in Supplemental Nutrition Assistance Program (SNAP) benefits that was extended through September 30, as well as an extension of the Pandemic EBT food aid program, which extends the program through at least 2022.
In the coming weeks, we will provide more in-depth information about the law through our website, webinars and social media. Together, our efforts have helped amplify the voices of children and families.
Thank you.
Sincerely,
Cecilia Zalkind
ACNJ President/CEO