Become An Effective Advocate for Infants and Toddlers
Attend a Training in Ocean County
Are you a parent or child care provider struggling to find or provide affordable high-quality child care for infants and toddlers?
Participate in a training on how to be an effective advocate for New Jersey's children!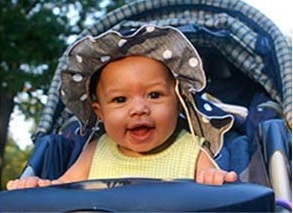 THURSDAY, OCTOBER 11, 2018
Bayview Corporate Center, Suite 230
1433 Hooper Ave, Toms River
4:45 – 5:30 PM: DINNER
5:30 – 7:30 PM: ADVOCACY TRAINING
Advocates for Children of NJ (ACNJ) is hosting advocacy trainings to teach parents, providers and invested stakeholders about how to advocate for affordable high quality child care in New Jersey. Dinner will be provided and all participants will receive a $50 gift card upon completion of training. On-site child care will be available.
PRE-REGISTRATION IS REQUIRED!  SPACE IS LIMITED!
FOR QUESTIONS CONTACT: Hannah Korn-Heilner at HKORNHEILNER@ACNJ.ORG OR call 973-643-3876 EXT. 216
[salsa data='{"name":"type","value":"event"},{"name":"salsa_key","value":"73173″},{"name":"after-save","value":"Thank%20you%20for%20your%20registration.%20You%20will%20receive%20a%20follow-up%20email%20with%20further%20details.%20″}' ']