The state's home visitation programs are designed to help mothers and fathers build healthy environments for their young children by promoting infant and child health, nurturing positive parent-child relationships and linking parents to resources and supports. Home visitation is defined as families receiving regularly scheduled visits by either a trained professional or a nurse with a bachelor of science degree in nursing (BSN).
This service is typically provided to families facing poverty or experiencing other risk factors such as mental illness, substance dependency or adolescent pregnancy. Visits tend to start before or immediately after birth. New Jersey implements its home visitation program using three models: Healthy Families, Nurse-Family Partnerships and Parents as Teachers.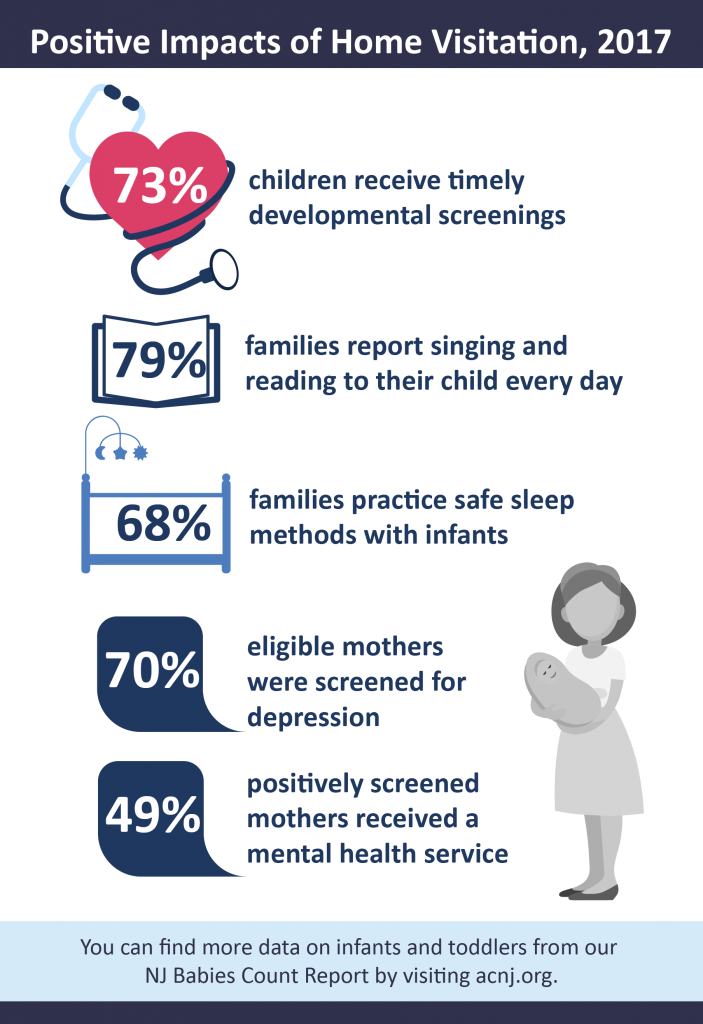 Home visitation programs are offered in all 21 counties with a central intake system covering every county. A review of the program has shown it to be effective in improving child health and development. For more information on New Jersey's home visitation program, click here.