The past 15 months have presented an extraordinary set of challenges that have further exasperated the inequalities we see throughout New Jersey. Far too many families lacked access to proper support to wage against the pandemic, and students suffered a significant amount of learning loss.
With the support of donors like you, we were able educate stakeholders and the general public on how to ensure the best future for their children in the midst of the pandemic.
*Note, proof of full COVID-19 vaccination required for entry for individuals 12 years and older. Original copy of vaccination card, picture of card, or digital copy acceptable. Download the Docket app (Apple Store/Google Play) to receive digital verification of the vaccine.
8:00AM - Breakfast & Networking

9-10:00AM- Program
We are no longer accepting registrations. If you would like to make a donation click here.
If you have any questions about the breakfast please call 973-643-3876 or email advocates@acnj.org.
Generation COVID: Lessons Learned, Opportunities Ahead Panel Discussion
Panel Moderator:
Monique Baptiste
ACNJ Board member
At this year's breakfast, panelists will talk about some of the issues families have faced in student's learning, as well as speak on the opportunities we are seeing to improve outcomes for our children and youth.
Thank You to Our Sponsors!
Thank you to our Sponsors for making this year's annual breakfast celebration a reality. Your support helps us work to give every child a chance to grow up safe, healthy and educated.
$10, 000 Platinum Sponsor
The Victor and Pearl Tumpeer Foundation
---
$5,000 Silver Sponsor

Laura and John Overdeck


---
$2,500 Corporate Leader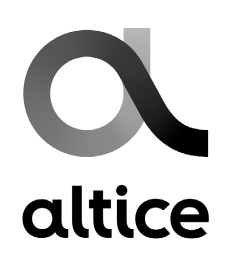 ---
$1,500 Valued Supporter
NJ Association for Infant Mental Health (NJ-AIMH) and the Coalition of Infant/Toddler Educators (CITE) ♦ Lorraine D'Sylva-Lee ♦ Sara Thom and Marc Hanes ♦ Mary E. Coogan ♦ TD Bank ♦ Alan and Cecilia Zalkind ♦ Stuart and Rita Grant ♦ Lawrence Fundler ♦ Sue and Brett Flynn Family Fund ♦ New Jersey YMCA State Alliance, Inc. ♦ Justin Kiczek ♦ Valerie Mauriello ♦ Turrell Fund ♦ Rick Meth
---
$500 Partner
Vin Gopal Civic Association ♦ Princeton Public Affairs Group ♦ The Concord Advisory Group, LDT ♦ The Paterson Alliance Inc ♦ Greater New Brunswick Day Care Council ♦ Law Offices of George M. Holland, LLC  ♦ Robert and Mary Sterling ♦ Steve Clayton ♦ NJ Coalition Against Human Trafficking ♦ Acenda Integrated Health ♦ Partners for Health Foundation ♦ Newark Trust for Education ♦ Gail Houlihan ♦ NJAEYC ♦ Gerard Thiers ♦ Charles Venti ♦ United Way of Central Jersey ♦ Complete Document Solutions ♦ Robert & Rose Acerra  ♦ Montclair State University-College of Education and Human Services ♦ NJ State Firefighters Benevolent Association ♦ Forrester Family ♦ José Carlos Motes ♦ New Jersey Citizen Action ♦ Stark (Dillard) Kirby