With persistent advocacy, ACNJ has worked tirelessly to achieve gains for children.
From addressing the immediate needs of infant-toddler child care to equipping parents with information so that students do not fall through the cracks, we ensured that priorities for children and families did not get lost in the conversation as lawmakers advanced policy solutions.
These accomplishments would not have been possible without our donors, parent and youth advocates, local leaders, community partners and so many individuals dedicated to children.
We know our work is far from over.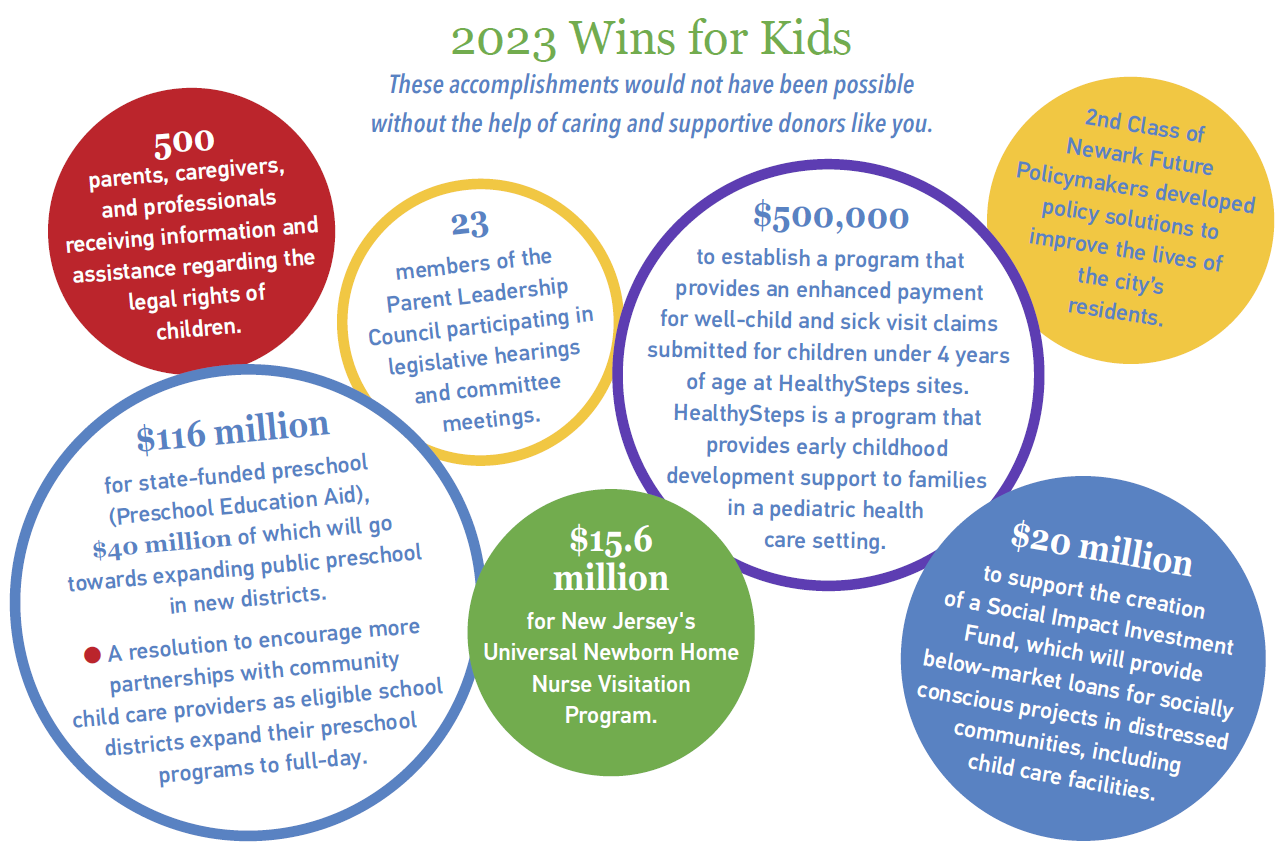 Improved programs and policies, and increased public investments are necessary to help children reach their full potential. As the leading independent voice for children, ACNJ remains deeply committed to our goal of giving every child a chance to grow up safe, healthy and educated.
As we reflect on this year's achievements, and look to opportunities ahead, join with us in emphasizing the importance of putting children's needs at the forefront of policy decisions.  With your help we can continue to create brighter futures for children in the Garden State.
By donating today you are helping us ensure we
Give Every Child a Chance® to grow up safe, healthy and educated.