Urging policymakers to Think Babies!
Join us for a virtual rally for babies on Wednesday, August 5th.
While the COVID-19 pandemic kept us from making our stroll to Trenton this year, we can still raise our voices to remind state leaders to make babies and their families a priority.
Register today to join our virtual rally for babies.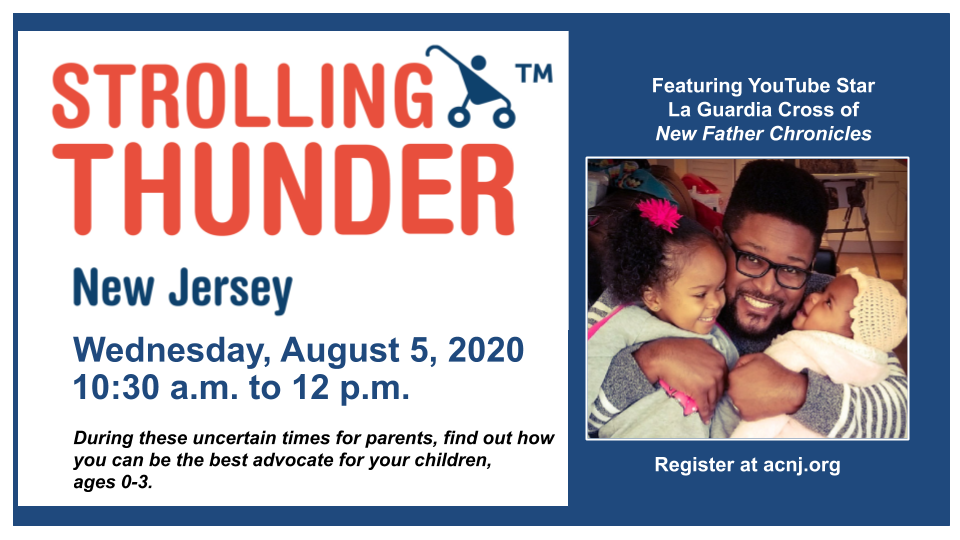 First 100 families with babies under 3 years old that register and participate in the virutal event will be eligible for a $25 gift certificate.
Learn more about Strolling Thunder.