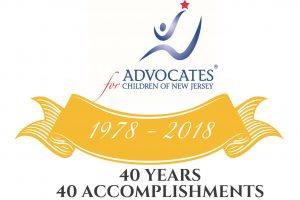 Our Roots in Protecting Children

ACNJ grew out of some of the earliest efforts in New Jersey to protect abused and abandoned children and is part of an evolution that began in 1847, when the Newark Orphan Asylum was established. Other organizations in our history included the Protestant Foster Home Society, Boys Lodging Home and the Home for the Friendless.

1978

ACNJ is Born, A Voice for New Jersey Children

Over the years, other organizations emerged to care for orphans, children living in foster care and children in troubled families. In 1978, two of those groups – the Citizens Committee for Children and Child Service Association – merged to form the Association for Children of New Jersey. By becoming a voice for children in the political landscape, they aimed to have a broader impact on all New Jersey children.  (The name changed in July 2010).

Child Placement Review Act

Our efforts helped to make New Jersey the second state to mandate independent review of cases of foster children.